Flocked Swab Short Description:
OEM/ODM: Support
Certficate: CE/FDA/ISO
Apporved GMP Factory: YES
Supply Ability: 500,000-1,000,000
Pieces per Month Size: 150mm
Flocked Swab Specification Description
The top of the DNA flocking swab is a nylon flocking fiber structure.
The nylon fiber is attached to the surface of the medical ABS plastic rod in a direction to form a brush-like layer.
The layers are fully parallel and perpendicular to the surface of the inner rod. Head carried out DNA collection.
At present, Shenzhen Huachenyang Technology Co., Ltd. has obtained relevant certificates for flocking swabs, and has obtained export rights in many countries.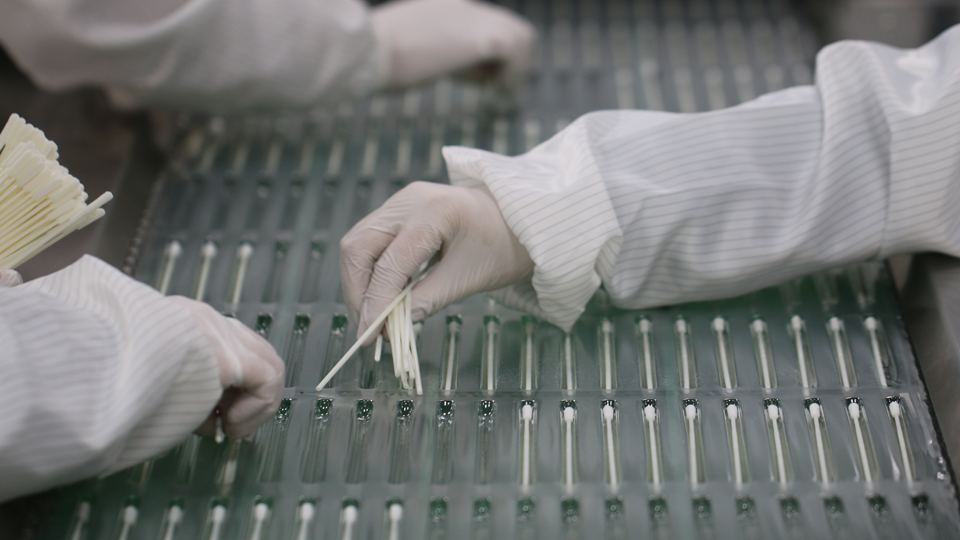 The benefits of flocking swabs for DNA collection:
Sample collection process: The unique structure of the front end of the flocking swab can greatly increase the number of samples collected.
Sample dissolution process: The brush-like layer structure can release almost all collected samples. There are more advantages for the collection of trace DNA:
Adhering to the principle of "first-class products, first-class service", Huachenyang (Shenzhen) Technology Co., Ltd. takes product quality as the foundation of enterprise development, specializes in the production of flocking swabs, throat swabs, oral swabs, nasal swabs, cervical swabs, sponge swabs, virus sampling tubes, virus preservation liquid, etc.
With more than 14 years of manufacturing experience in the field of medical consumables, HCY organizes production and manages sales in strict accordance with ISO9001 and ISO13485 and has certain advantages in the industry.
Any questions about this product? Send us a message!
We will reply to you via email in 24 hours
Submitting!
Submitted successfully!
Submission failed! Please try again later
Email format error!
Phone format error