 Monkeypox Virus PCR Test Kit, Micro-droplet Digital PCR Test Kit
MPV PCR Kit (96 pcs/box)
Assay: Micro-droplet digital PCR technology
Samples: Rash, scab, blister fluid, pustular fluid, whole blood 
Application: Individual or laboratory nucleic acid testing for monkeypox virus
Detection time: 50 minutes
Features: High sensitivity, high specificity
Contains: 96 pcs/box
Features of Micro-droplet Digital PCR Test Kit
Monkeypox virus nucleic acid detection kit (PCR), with high sensitivity and good specificity, can quickly and accurately identify monkeypox virus by specifically detecting the gene fragments of monkeypox virus, and the test results can be obtained in a short time, which helps the accurate diagnosis and prevention of monkeypox virus.
The specificity and sensitivity have been significantly improved.
The absolute quantification index can be obtained directly without relying on internal reference and standard curve.
The microreaction units are independent and closed to each other, avoiding mutual interference between PCR inhibitors and amplification products of different nucleic acid molecules, with higher accuracy and reproducibility.
Description of Monkeypox Rapid Test Kit

A minimum quantification limit of 5 copies/μl can be achieved with this monkeypox virus micro-droplet digital PCR test kit. 
A: Quantification result of 5 copies/μl for surface positive samples. 
B: Fluorescence photograph of droplet generation of positive samples with good droplet generation. 
C: 1D scatter plot of the positive sample. The positive signal is well separated from the negative signal, and there is no rain-drop effect.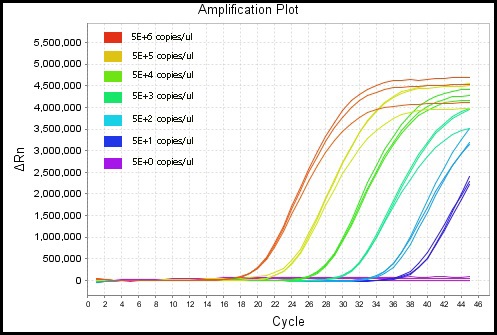 The monkeypox virus micro-droplet digital PCR test kit is also compatible for use with common fluorescence quantitative PCR instruments, achieving a minimum quantification limit of 50 copies/μl on the ABI7500 fluorescence quantitative PCR.
Adhering to the principle of "first-class products, first-class service", Huachenyang (Shenzhen) Technology Co., Ltd. takes product quality as the foundation of enterprise development, specializes in the production of flocking swabs, throat swabs, oral swabs, nasal swabs, cervical swabs, sponge swabs, virus sampling tubes, virus preservation liquid, etc.
With more than 14 years of manufacturing experience in the field of medical consumables, HCY organizes production and manages sales in strict accordance with ISO9001 and ISO13485 and has certain advantages in the industry.
Any questions about this product? Send us a message!
We will reply to you via email in 24 hours