PCR Test Kit & PCR Reagents: Polymerase Chain Reaction
Polymerase Chain Reaction Test Kit
The lyophilized PCR reaction mixture contains all RT-qPCR components, pre-dispensed into 8 well strips.
The end-user is only required to add RNA samples – simple and quick.
No need to dispense master mix components, eliminating errors and speeding up the process.
Description of PCR Reagents
| | |
| --- | --- |
| Product Name | PCR Reagents |
| PCR Reagents | ORF1ab & N |
| Test Sensitivity | ≥ 10 RNA copies |
| Storage & Transport | 2°C~40°C |
| Test time | 70 min |
| Expiry date | 2 years |
| Sensitivity | > 99% |
| Specificity | > 99% |
PCR Reagents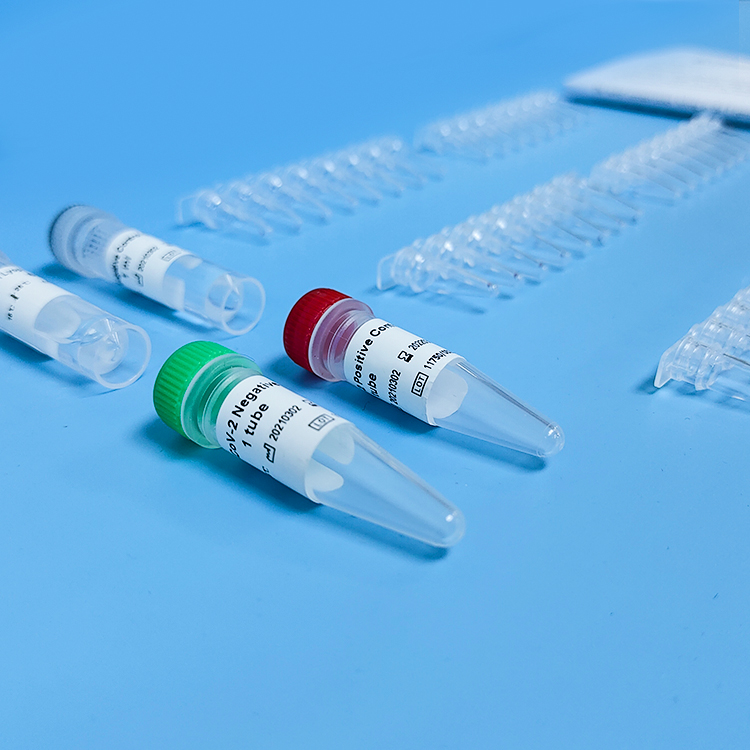 Features of PCR Test Kit
For ease of storage and transportation, pre-distributed dry reagent (lyophilized)
Increases ready mix stability
room temperature storage, no cold chain shipping and storage
Streamlines PCR sample handling and processing
High-throughput routine labs, Boosted lab productivity
Ready use one-step lyophilized master mix
Adhering to the principle of "first-class products, first-class service", Huachenyang (Shenzhen) Technology Co., Ltd. takes product quality as the foundation of enterprise development, specializes in the production of flocking swabs, throat swabs, oral swabs, nasal swabs, cervical swabs, sponge swabs, virus sampling tubes, virus preservation liquid, etc.
With more than 14 years of manufacturing experience in the field of medical consumables, HCY organizes production and manages sales in strict accordance with ISO9001 and ISO13485 and has certain advantages in the industry.
You can request a quote or submit the order.
We will reply to you via email in 24 hours