Digital Pregnancy Test, Digital Lh Ovulation Test Stick
The electronic early pregnancy test stick is a multi-functional pregnancy test kit, which can detect pregnancy or ovulation depending on the test stick used. And can confirm the weeks of pregnancy.
Specimen: Urine
Application: Pregnancy/Ovulation Test
Display Method: Electronic Screen
Support: OEM/ODM
Features of Digital Pregnancy Test, Digital Lh Ovulation Test Stick
Reusable and clearer display of results.
Mult-usage, This product can be used to test pregnancy or make ovulation predictions.
Easy to use, when you insert the test stick into the reader, the reader can automatically recognize the type of the test stick.
Visual display, the test result is output by LCD, and the reading error caused by personal will be decreased.
To prevent urine polution, test stick with protective cover could be chosen.
The Test Reader could collocate with a buzzer to prompt the begin and end of the test.
Confirm The Weeks Of Pregnancy:
1-2 weeks
2-3 weeks
more than 3 weeks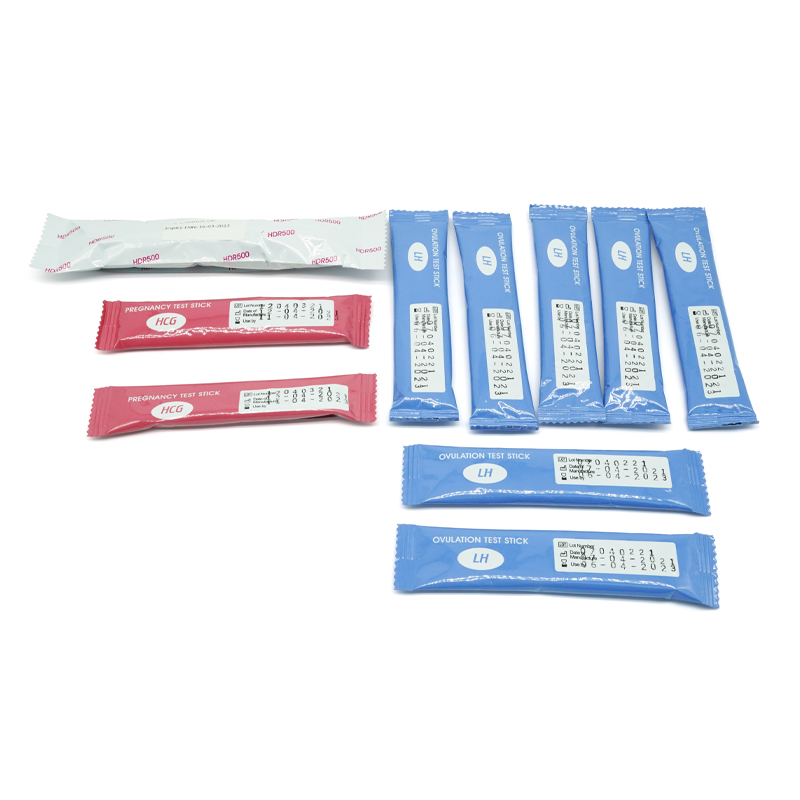 Include:
Digital pregnancy test device x 1
HCG test sticks x 2
LH test sticks x 7
Instructions for the Use of Pregnancy Test & Lh Ovulation Test Stick
Take out the test stick
The HCG test stick (for early pregnancy test) The LH test stick (for ovulation prediction)
Do the test
Insert the test stick into the reader. After the reader has the indication voice of "lick", put the stick of the test into urine for 20 seconds.
Wait 5 minutes
HCG or LH symbols will keep flashing to show the test is working.
Results Interpretation
When you hear the voice "tick-tick-tick" from the reader, your result will be displayed:
• HCG+: Pregnant
• HCG 1+: Pregnant more than 1 week
• HCG 2+: Pregnant 1-2 weeks
• HCG 3+: Pregnant more than 3 weeks
• HCG-: Not Pregnant
• LH+: LH surge, having sex within the next 24 to 36 hours increases the chances of pregnancy
of pregnancy.
• LH-: no LH surge. Repeat the test at the same time the next day.
Adhering to the principle of "first-class products, first-class service", Huachenyang (Shenzhen) Technology Co., Ltd. takes product quality as the foundation of enterprise development, specializes in the production of flocking swabs, throat swabs, oral swabs, nasal swabs, cervical swabs, sponge swabs, virus sampling tubes, virus preservation liquid, etc.
With more than 14 years of manufacturing experience in the field of medical consumables, HCY organizes production and manages sales in strict accordance with ISO9001 and ISO13485 and has certain advantages in the industry.
You can request a quote or submit the order.
We will reply to you via email in 24 hours