Congratulations | Huachenyang disposable sampling swabs received the CE certification!
On May 10, Huachenyang (Shenzhen) Tech Co., Ltd. independently developed and produced disposable sterile sampling swabs that received CE certification from the European Union, the first CE certification for the 2862 MDR Directive in China. This marks that Huachenyang's products and production system have passed the EU's index tests and have been highly recognized by the EU.
Intertek's organization code under the MDD directive is 0413 (MDD is the old CE directive, and the new MDR regulation has been mandatory since 2021-5-26), and the organization code under the new MDR regulation is 2862.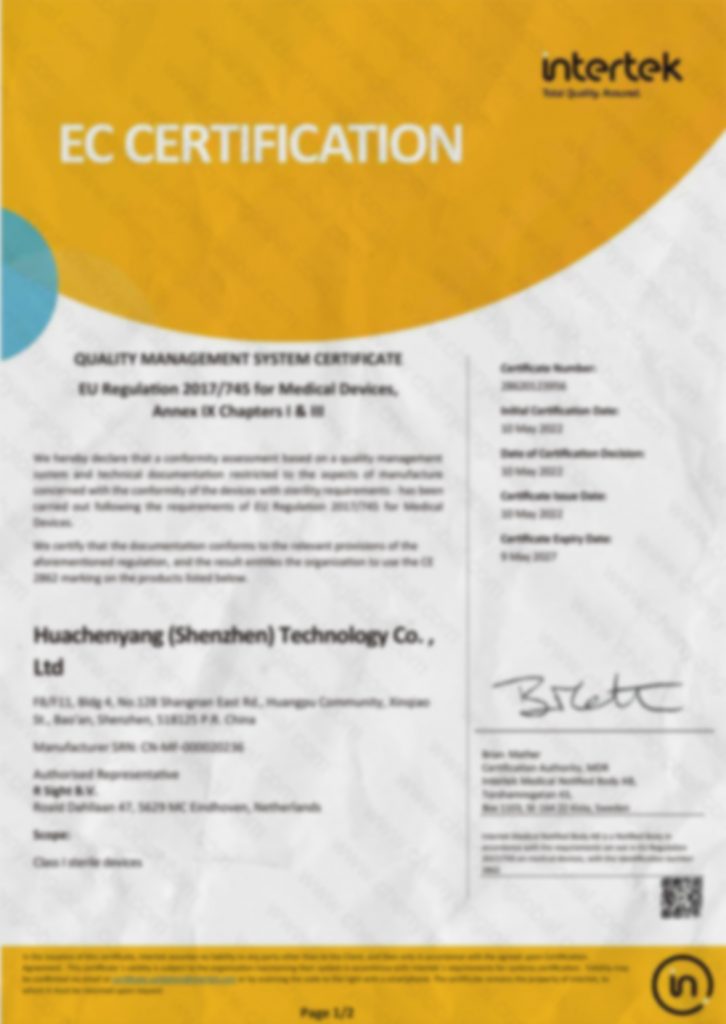 Products that have obtained CE certification can be listed in European countries and can be sold in countries that recognize the EU CE certification. This is another affirmation of Huachenyang's high-quality products by European authorities. So far, Huachenyang has completed sampling consumables in Europe and Australia. , the United Kingdom, Canada, the United States and other markets certification.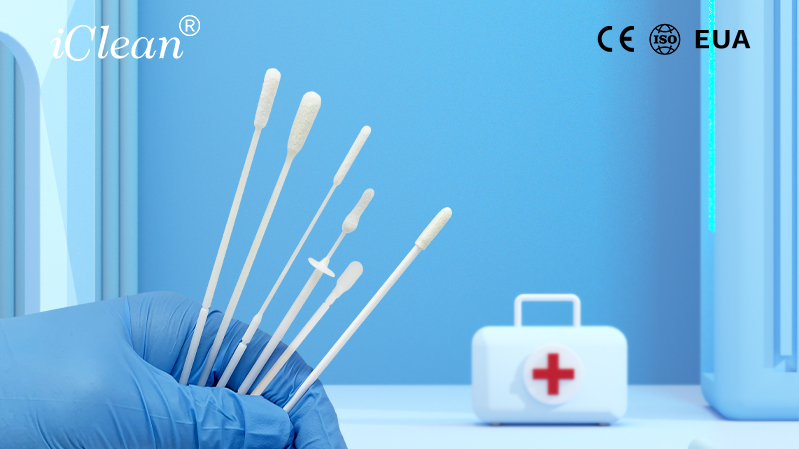 Huachenyang disposable swabs are available in various types and can be used in CDC, clinical and scientific research to monitor and sample infectious pathogenic microorganisms, with different sizes and materials to meet the needs of various scenarios.
Huachenyang (Shenzhen) Tech Co., Ltd. has been focusing on the R&D and production of medical consumables, reagents and instruments for 14 years, with high level automated production lines, stable production and strict quality control. Meanwhile, Huachenyang has a secondary microbiology laboratory and cooperates with many world-leading diagnostic institutions and laboratories to develop and manufacture medical consumables and medical equipment with high quality, and many products have been certified by global authoritative regulatory bodies such as CFS, EUA, NMPA, FDA, TGA, MEDL, CE, MHRA, etc.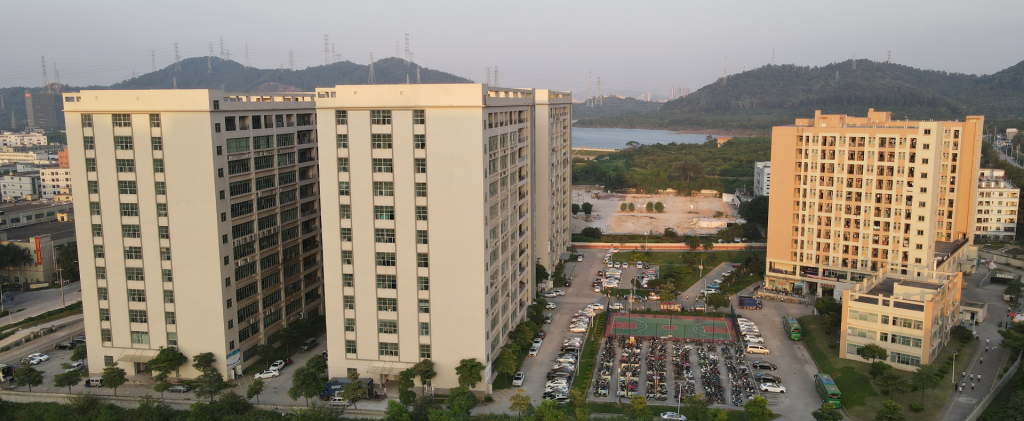 The new coronavirus pneumonia outbreak is still raging around the world, and the demand for sterile sampling swabs has been high. Huachenyang will continue to strictly control the quality of products to build a global high-end brand of biological sampling and contribute to the global epidemic control.
Adhering to the principle of "first-class products, first-class service", Huachenyang (Shenzhen) Technology Co., Ltd. takes product quality as the foundation of enterprise development, specializes in the production of flocking swabs, throat swabs, oral swabs, nasal swabs, cervical swabs, sponge swabs, virus sampling tubes, virus preservation liquid, etc.
With more than 14 years of manufacturing experience in the field of medical consumables, HCY organizes production and manages sales in strict accordance with ISO9001 and ISO13485 and has certain advantages in the industry.