HCY: Covid-19 Ag rapid self-test kit received CE 2934 certificate!
On 2022-5-24, COVID-19 Ag rapid self-test kit (Colloidal Gold) developed by Huachenyang (Shenzhen) Tech Co., Ltd. was awarded the EU CE 2934 certificate. (Due to the imminent implementation of IVDR and the transition policy, the IVDD CE certificate for this product is valid until May 2025.)
The Covid-19 Ag rapid test kit is divided into a professional version (to be operated by professionals) and self-test version (available for personal use). However, the EU market access requirements for these two are different. The manufacturer only needs to self-declare the conformity (DoC) of the product and submit the technical data to the European representative for filing in order to sell to the EU market. The Covid-19 Ag Rapid Self-Test Kit belongs to the Self-Test category, which requires the intervention of a third-party Notified Body (NB body) that meets the EU's requirements to conduct a rigorous technical review and test of the product to prove that the product is safe and clinically reliable, and meets international technical specifications before a CE certificate can be issued. After the certificate is issued by the NB agency, the product can be circulated and sold in the EU according to the self-test product category.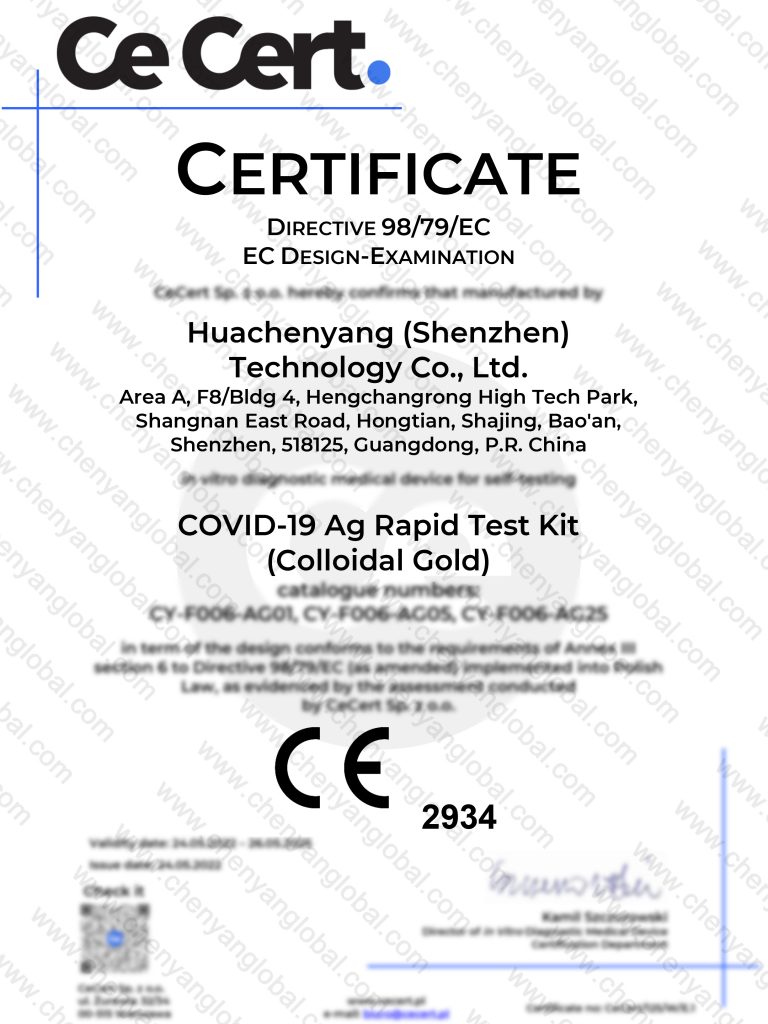 Since then, Huachenyang's COVID-19 Ag rapid self-test kit is available for sale in EU countries and countries that recognize the EU CE marking. Individuals can purchase and use it in pharmacies or supermarkets, which will help people to do self-monitoring and self-management in the fight against Covid-19.
Huachenyang's Covid-19 Ag rapid self-test kit has not only obtained the EU CE access, but previously, this product has been approved by ThaiFDA (T6500115) on March 5 this year, which all prove that Huachenyang's in vitro diagnostic reagent R&D and production strength has been internationally It also proves that Huachenyang's international competitiveness is increasing.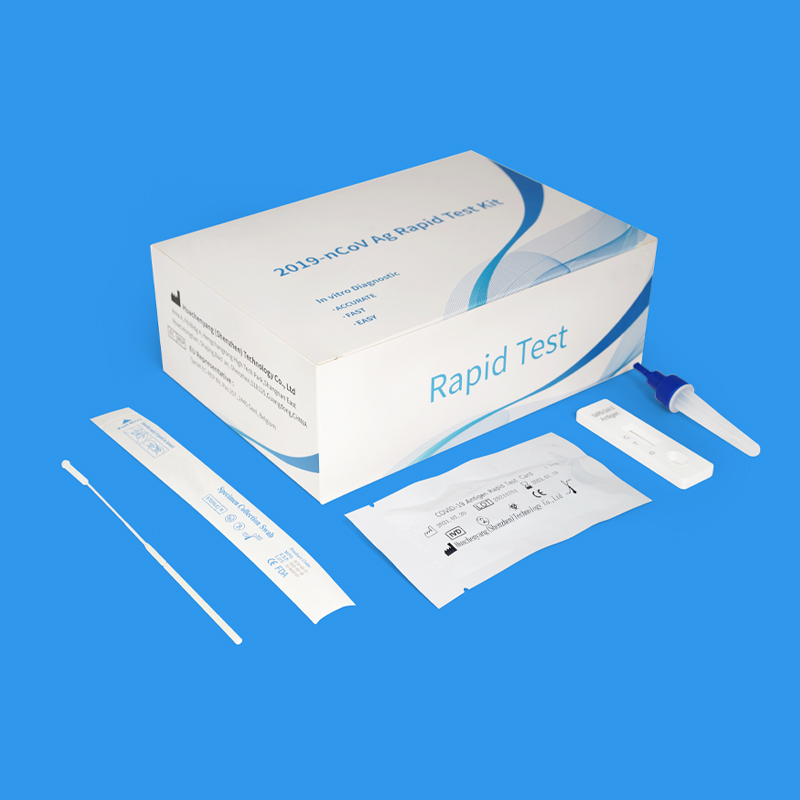 COVID-19 has still not been eradicated from humans and the virus mutates frequently. COVID-19 antigen test can be used as a supplementary diagnosis and is an important tool for epidemic prevention and control.
The COVID-19 Ag rapid self-test kit, which received the EU CE certification, is a rapid test product that makes it very easy to use, and it has the following main features.
High sensitivity, high specificity and high accuracy
Non-invasive collection method using anterior nasal swab for sampling, greatly reducing discomfort
No need for professionals to operate, individuals can independently complete the self-test
Rapid detection, test results can be read within 15 minutes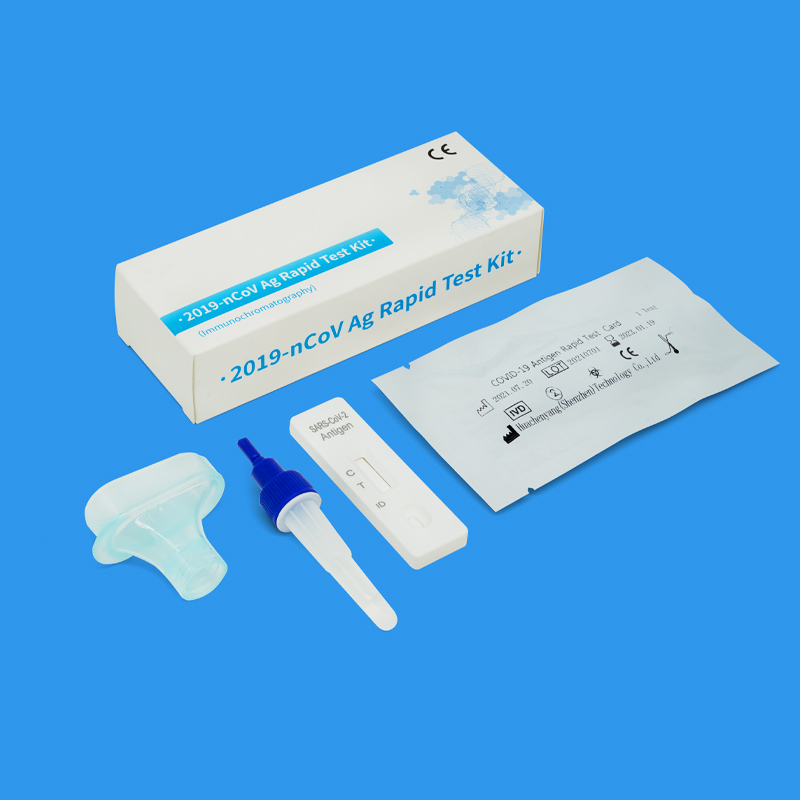 Huachenyang (Shenzhen) Tech Co., Ltd. was founded in 2008 and has been dedicated to the life and health industry for many years, continuously showing its brand strength of independent research and development and innovative development to the world. Huachenyang (Shenzhen) Tech Co., Ltd. will actively respond to the evolving needs of the epidemic and continue to provide higher quality products and services to our global customers and partners to better contribute to the fight against the epidemic!
E-mail: info@huachenyang.com
Tel: 0755-27393226 / 0755-29605332
Website: https://www.chenyanglobal.com
Adhering to the principle of "first-class products, first-class service", Huachenyang (Shenzhen) Technology Co., Ltd. takes product quality as the foundation of enterprise development, specializes in the production of flocking swabs, throat swabs, oral swabs, nasal swabs, cervical swabs, sponge swabs, virus sampling tubes, virus preservation liquid, etc.
With more than 14 years of manufacturing experience in the field of medical consumables, HCY organizes production and manages sales in strict accordance with ISO9001 and ISO13485 and has certain advantages in the industry.