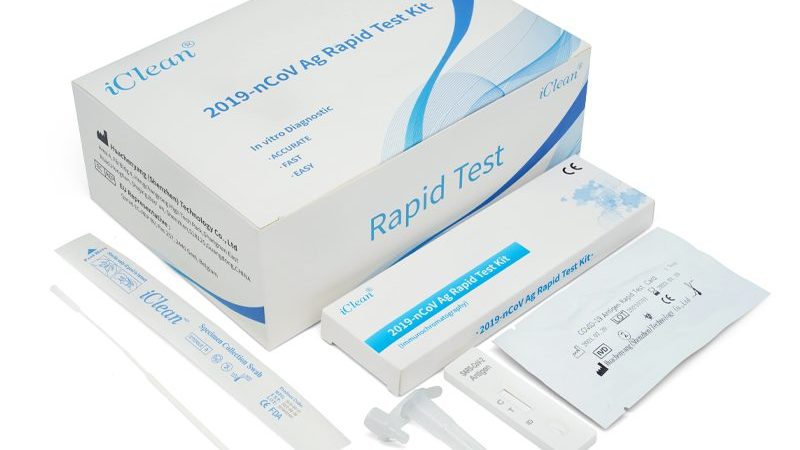 iClean COVID-19 Antigen Rapid Test Kit
CE 2934, TFDA Certificated
Home self test kit, easy to use
Get results within 15 mins
The accuracy rate of clinical trials exceeds 95%
For SARS-COV-2 (Coronavirus)

How to Use COVID-19 Antigen Rapid Test Kit?
Keep the extraction tube nearby
Open the swab package and take out the swab
Take a nasal cavity sample by the swab (gently rotate and push the swab to the resistance point of the turbinate (approximately 2.0-2.5 cm or 1 inch near the nostril), then roll the swab about five times over the nasal wall, then take out)
Open the extraction tube, put the swab in it, rotate, wiggle, and let the sample fully release
Close the extraction tube and shake it
Open the aluminum foil bag of the test card, take out the test card, and place it horizontally on the table
Drop the mixed extraction buffer into the test card
You will see the test strip appear in color
Wait a while, read the results in 15-30 minutes
Refer to the diagram below to confirm the result: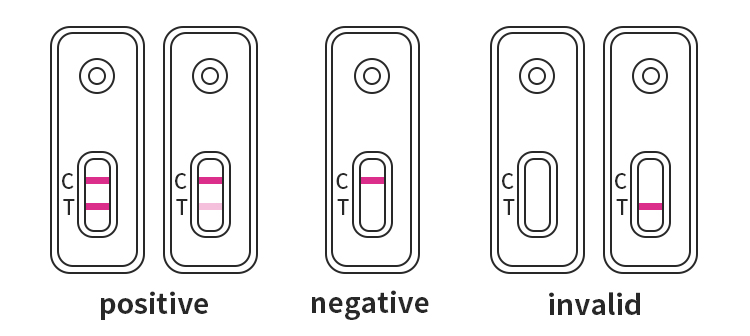 Positive: Visible lines of color appear at both the T and C sites, or if the test T site shows a darker color.
Negative: Only the C reference has color, and the T position is blank.
Invalid: If C is empty and no color appears, the test result is invalid, so the sample needs to be tested again.
Adhering to the principle of "first-class products, first-class service", Huachenyang (Shenzhen) Technology Co., Ltd. takes product quality as the foundation of enterprise development, specializes in the production of flocking swabs, throat swabs, oral swabs, nasal swabs, cervical swabs, sponge swabs, virus sampling tubes, virus preservation liquid, etc.
With more than 14 years of manufacturing experience in the field of medical consumables, HCY organizes production and manages sales in strict accordance with ISO9001 and ISO13485 and has certain advantages in the industry.
You can request a quote or submit the order. (Not Retail)
We will reply to you via email in 24 hours