How to properly use flocked swabs to collect oral DNA?
What is a Flocked DNA swab?
A flocked DNA swab comprises a cartridge guard, handle, connecting rod, and nylon flocked sampling tip.
Suitable for:
Flocked swabs can be used to dip biological samples for testing in the natural cavities of the human body, such as the throat, nasal cavity, oral cavity, and vagina.
How to use the flocked buccal swab to collect DNA?
1. Confirm the shelf life of the swab and that the packaging is intact before removing the swab from the seal.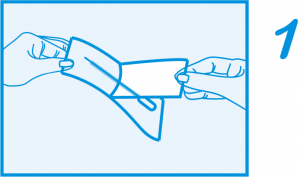 Note: The disposable nylon flocked swab tip should not touch anything other than the inside of the mouth to avoid contamination.
2. Hand-held disposable sampling swabs into the oral cavity side, in the inner mucosa, by moving up and down and scraping about 15 times, can increase the number of times according to the actual situation. The force is moderate to close to the mucous membrane of the inner wall of the oral cavity to ensure that the tip of the flocked swab can be dipped into the oral mucous membrane exfoliated cells at all places. Finally, follow the same method to collect DNA on the other side of the oral cavity lining.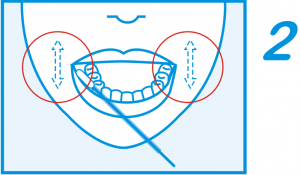 3. After the collection is completed, please put the disposable buccal swab into the sampling tube, push the swab rod to place the sampling tip into the preservation tube, tighten the cap and store it.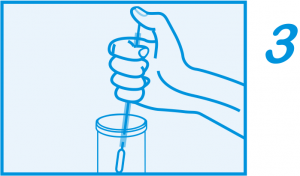 Caution
Buccal swabs are suitable for dipstick testing of biological samples from natural cavities and other areas of people of any age.
The nylon flocked swab is a single-use product and should only be used once.
Before taking a sample, please check if the package is intact. If it is damaged, please stop using it immediately and contact the distributor or manufacturer for replacement.
If an allergic reaction occurs after using the DNA swab, please stop using it immediately.
Do not eat, smoke, or drink alcohol 30 minutes before DNA collection to avoid affecting the sample.
Product shelf life is three years
Adhering to the principle of "first-class products, first-class service", Huachenyang (Shenzhen) Technology Co., Ltd. takes product quality as the foundation of enterprise development, specializes in the production of flocking swabs, throat swabs, oral swabs, nasal swabs, cervical swabs, sponge swabs, virus sampling tubes, virus preservation liquid, etc.
With more than 14 years of manufacturing experience in the field of medical consumables, HCY organizes production and manages sales in strict accordance with ISO9001 and ISO13485 and has certain advantages in the industry.