Manufacturer of Disposable swabs, Virus transport mediums, rapid test kits: Huachenyang
Huachenyang (Shenzhen) Tech Co., Ltd. is a manufacturer of medical consumables such as disposable sampling swabs, single-use Virus transport mediums and rapid test kits. Brilliance was established in 2008, and now has more than ten years of production experience. Our factory and products have been certified by ISO13485, CE, FDA, NMPA, SGS, TGA, and other related agencies.
Brilliance mainly produces disposable swabs such as flocked swabs, sponge swabs, polyester swabs and TOC sampling swabs, which can meet the needs of sample collection in different fields. Under the epidemic pandemic, the demand for virus transport media is increasing, we produce both inactivated and non-inactivated virus preservation solutions, which can meet different preservation needs. Our products are not only sold in China, but also exported to overseas in large quantities.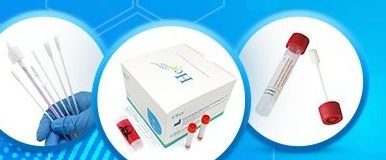 Our products are mainly used in genetic testing, medical institutions, biopharmaceuticals, hospitals, entry-exit inspection and quarantine, diagnostic reagents, public security forensics and so on.
In recent years, Brilliance has been increasing its investment in independent research and development, actively introducing talents and technologies, and cooperating closely with many research institutes and hospitals at home and abroad to promote the transformation of production, learning and research achievements. The company in line with the "quality first, realistic innovation, quality service, cooperation and win-win", products are exported to the world, and get the majority of customers unanimously recognized, Brilliance to provide quality products and services, automated swab production line, automated swab packaging machine, automated flocking swab production line, perfect quality system, products after testing and certification qualified Our products are usually used for genetic testing, molecular diagnosis, scientific research, animal sampling, microbiology, virus, bacteria, DNA and other tests.
We have a brand new GMP medical plant, unique laboratory, positive control room, microbiology testing room, laboratory, GMP swab production cleanroom, aseptic filling purification workshop, etc.
The product use of machining swabs
Used for sampling of infectious pathogenic microorganism monitoring by disease control departments and clinical departments.
Suitable for influenza virus (common influenza, highly pathogenic avian influenza, influenza A (H1N1) virus, etc.), hand, foot and mouth virus and other types of virus sampling. Also used for sampling of mycoplasma, chlamydia, ureaplasma, etc.
Used for transporting nasopharyngeal swab specimens or tissue specimens of specific sites from the sampling site to the testing laboratory, pending PCR extraction and testing.
Used for preserving nasopharyngeal swab specimens or tissue specimens from specific sites pending necessary cell culture.