Action of Chlorhexidine Gluconate, Features of CHG Swabs
What is Chlorhexidine Gluconate
Chlorhexidine gluconate (CHG) has a better bactericidal effect than other antiseptics, providing rapid and sustained bactericidal action without irritating the skin while still having bactericidal activity against protein-rich microorganisms.
Chlorhexidine gluconate disrupts the cell membranes of germs, turning them into precipitable material. At the same time, isopropyl alcohol rapidly destroys the proteins of most microbial cells, denaturing them and providing an antibacterial effect for at least 48 hours.
Therefore CHG swab is widely used for skin disinfection.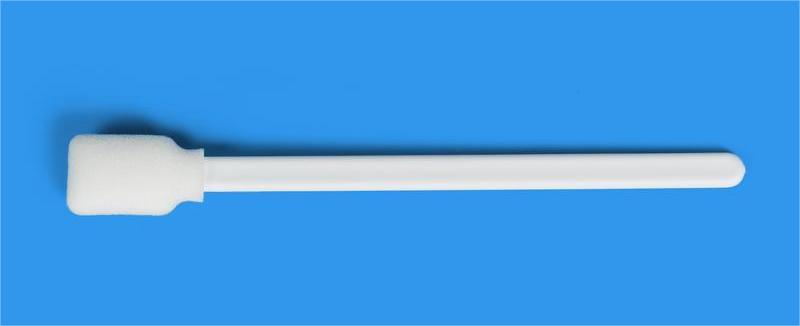 Features of CHG Swabs
Easy to use: Open the package for private use. No need to wait a long time for the medicine to wet the sponge.
Aseptic technology: The CHG swab is a latex-free, single-use product with a long-handled plastic rod to avoid hand contact with the sponge tip and the patient's skin, reducing the chance of cross-infection.
Easy skin wiping: The soft sponge rubbing the skin surface helps the disinfectant penetrate the epidermis's first five layers of cells, killing 80% of residual microbial cells.
Still effective in protein-rich microorganisms: CHG swab still has bactericidal activity in blood, serum, and other protein-rich microorganisms.
Fast germicidal: Rapidly kills most microbial bacteria on the skin
Long-lasting antimicrobial: CHG swab has at least 48 hours of antibacterial activity.
Broad sterilization: Effective against Gram-positive and Gram-negative bacteria, including most viruses and fungi such as Staphylococcus (MRSA), vancomycin-resistant Enterococcus (VRE), and carbapenem-resistant Enterobacter spp. (CRE), Clostridium difficult and Bacteroides spp.
Individual packaging: Each CHG swab is individually packaged to eliminate contamination.

Adhering to the principle of "first-class products, first-class service", Huachenyang (Shenzhen) Technology Co., Ltd. takes product quality as the foundation of enterprise development, specializes in the production of flocking swabs, throat swabs, oral swabs, nasal swabs, cervical swabs, sponge swabs, virus sampling tubes, virus preservation liquid, etc.
With more than 14 years of manufacturing experience in the field of medical consumables, HCY organizes production and manages sales in strict accordance with ISO9001 and ISO13485 and has certain advantages in the industry.
2949

Antiseptic CHG Applicator has a rapid, broad-spectrum, and long-lasting effect on killing bacteria compared to traditional swabs

View details

2129

More effective at reducing skin bacteria than other antiseptics Exhibits a rapid & persistant bactericidal activity without irritating the skin Ac...

View details

2076

Formulated with 2% chlorhexidine gluconate (CHG) and 70% isopropyl alcohol (IPA), CHG pretreatment products meet the FDA's stringent clinical requi...

View details