DNA Saliva Collection Kit, how to use saliva collector?
DNA saliva collection kit also called saliva collector and DNA saliva collection tube can be used to collect DNA, virus and other samples for subsequent testing.
Advantages of Huachenyang Saliva Collection Kit
Non-invasive collection, the sample can be obtained by gently spitting the saliva
Unique funnel design prevents liquid spillage or buffer reflux
The sample is stable and can be stored at room temperature for easy transport
Convenient for automatic purification, which can get more quantity and better quality of DNA
Single-use, non-invasive collection of saliva samples, reducing the chance of being infected.
The saliva collection kit is suitable for the collection of COVID-19 samples.
Specifications of the saliva collection kit
Volume of collection tubes
Preservation reagents
Contents
Shelf life
5mL
1mL/2mL/3mL
collection funnel
saliva collection tube
saliva preservation solution
12 months
10mL
1mL/2mL/3mL
collection funnel
saliva collection tube
saliva preservation solution
12 months
NDA saliva collection kit
The use of DNA saliva collection kit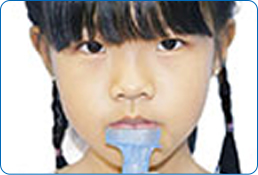 1. Hold the tongue against the root of the upper or lower jaw teeth to shed more saliva and spit the saliva gently into the funnel until the volume of saliva reaches the height of the 2 ml scale.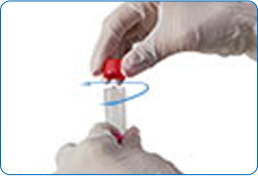 2. Unscrew the tube containing the saliva preserving solution without touching the mouth of the tube.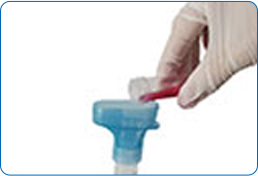 3. Pour all the saliva-preserving solution from the funnel into the collection funnel.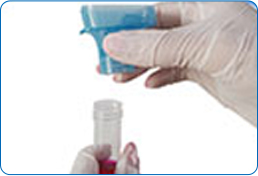 4. Keeping the collection tube in an upright position, carefully remove the collection funnel by rotating it off the saliva collection kit.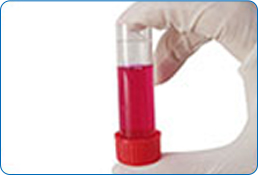 5. After screwing the cap on the collection tube, turn it up and down 5 times to allow the saliva and the preserving solution to fully integrate.
Adhering to the principle of "first-class products, first-class service", Huachenyang (Shenzhen) Technology Co., Ltd. takes product quality as the foundation of enterprise development, specializes in the production of flocking swabs, throat swabs, oral swabs, nasal swabs, cervical swabs, sponge swabs, virus sampling tubes, virus preservation liquid, etc.
With more than 14 years of manufacturing experience in the field of medical consumables, HCY organizes production and manages sales in strict accordance with ISO9001 and ISO13485 and has certain advantages in the industry.