Advantages of oropharyngeal swabs, how to use flocked swabs?
Disposable oropharyngeal swabs can be used to examine the throat for lesions or to collect samples from the pharynx, and it is a tool that can help examine the condition and detect viruses.
Since the pharynx is more susceptible to external bacterial infestation when the body's systemic or local resistance decreases, it can lead to infection and eventually lesions. This is when doctors need to use oropharyngeal swabs to collect cells and viruses from pharyngeal samples for testing to understand the patient's health condition.
In recent years, oropharyngeal swabs have also been widely used for COVID-19 nucleic acid testing.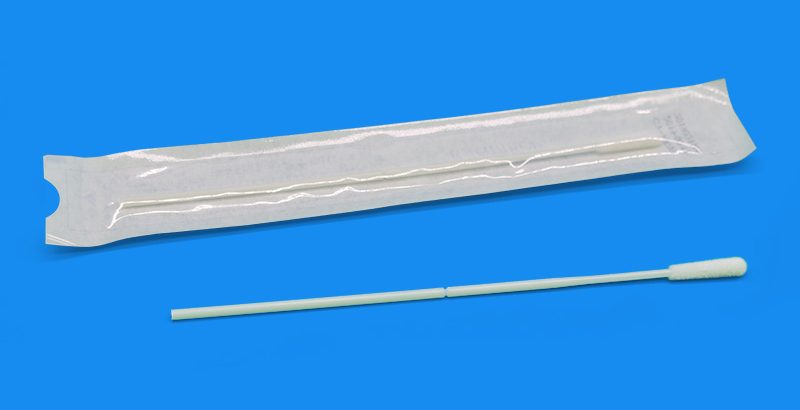 The advantages of flocked oropharyngeal swabs
GMP factory production, clean and odorless
Using the latest flocking technology, the fiber is firm and uniform
Flocked swabs have strong sample collection ability and high release rate
Flocked sampling head is soft and will not make the subject feel uncomfortable
Designed with break points to help staff handle and store samples more easily
Sterile disposable packaging to ensure product safety
Proper use of oropharyngeal swabs
Check that the packaging of the oropharyngeal swab is intact
Clean hands, then tear the package, avoiding touching the swab sampling head
The subject looks up and opens the mouth wide to expose the pharynx
The sampler will take the oropharyngeal swab deep into the mouth and wipe the pharyngeal and palatal arches or tonsillar region with gentle movements
Remove the flocked swab and quickly place the swab into the virus transport medium, breaking the swab at the point of fracture
After tightening the cap, store the virus sampling tube at the prescribed temperature and send it for testing as soon as possible.
Flocked oropharyngeal swab manufacturer: Huachenyang
Flocked oropharyngeal swab manufacturer: Huachenyang
Production Address: Shenzhen, Guangdong Province, China
Hotline: 0755-27393226 / 29605332 / 13510226636
Contact E-mail: info@huachenyang.com
Adhering to the principle of "first-class products, first-class service", Huachenyang (Shenzhen) Technology Co., Ltd. takes product quality as the foundation of enterprise development, specializes in the production of flocking swabs, throat swabs, oral swabs, nasal swabs, cervical swabs, sponge swabs, virus sampling tubes, virus preservation liquid, etc.
With more than 14 years of manufacturing experience in the field of medical consumables, HCY organizes production and manages sales in strict accordance with ISO9001 and ISO13485 and has certain advantages in the industry.