China Specimen Collection Swab Suppliers, China Flocked Nasopharyngeal Swab
China Flocked Swab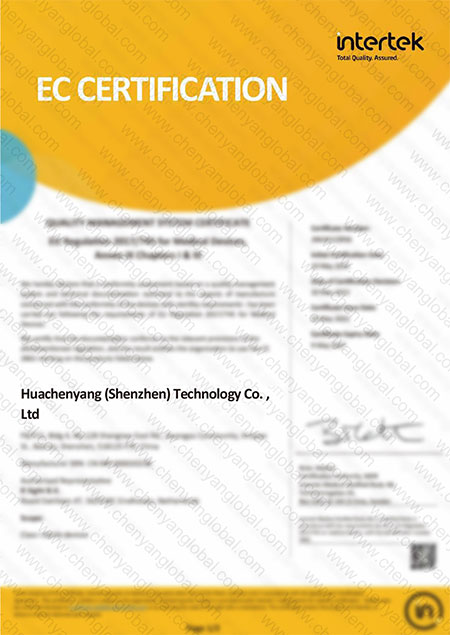 Huachenyang's sampling swab has been certified by EUA, CE2862, etc. Includes flocked nasopharyngeal swabs, oropharyngeal swabs, and oral swabs.
Applications of flocked swabs:
For the collection of biological samples from natural human cavities such as the throat, nasal cavity, oral cavity, vagina, etc. for testing purposes.
Specifications of China Flocked Swabs
Product Performance of Huachenyang Flocked Swabs
Appearance: swab is white, smooth, uniform in color, no burrs, mildew, scratches, cracks and other defects, odorless and tasteless, nylon flocking fiber is dense and uniform.
Performance: The pull-off force at the intersection of connecting rod and sampling head is not less than 2N, tough and not easy to break.
Shelf life: 3 years, keep in a cool and dry place, sealed.
Product Performance of Huachenyang Flocked Swabs
Precautions for using flocked swabs
The flocked fibers are slightly irritating to the skin, and groups allergic to flocked fibers should perform an allergy test by slightly rotating the sampling site before use.
If allergic reaction occurs after use, please stop using immediately.
Please check whether the package is intact before use. If damage is found, please stop using immediately and contact the distributor or manufacturer for replacement.
Avoid eating and smoking 30 minutes before sampling to avoid affecting the sampling.
Adhering to the principle of "first-class products, first-class service", Huachenyang (Shenzhen) Technology Co., Ltd. takes product quality as the foundation of enterprise development, specializes in the production of flocking swabs, throat swabs, oral swabs, nasal swabs, cervical swabs, sponge swabs, virus sampling tubes, virus preservation liquid, etc.
With more than 14 years of manufacturing experience in the field of medical consumables, HCY organizes production and manages sales in strict accordance with ISO9001 and ISO13485 and has certain advantages in the industry.