Inactivated and Non-inactivated Virus Transport Media, Different Uses
After specimen collection using virus transport media, specimens are usually not immediately available for PCR testing and often require swab samples collected with specimens to be preserved for transport. Viruses quickly lyse off in vitro and interfere with subsequent testing, which can be avoided by preserving the sample in virus preservation solution. There are two main types of virus transport media available: inactivated and non-inactivated.
For different testing purposes and different testing requirements as well as different virus testing laboratory conditions, different virus sampling tubes may be required.
Inactivated Virus Transport Media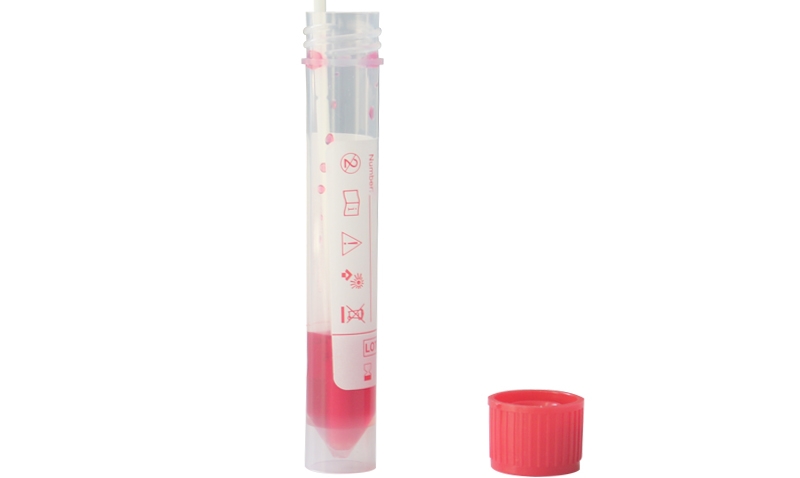 Mainly nucleic acid extraction lysate modified virus lysis type preservation solution. The high concentration of guanidine salt can inactivate the virus efficiently and effectively prevent secondary infection by the operator, while the Rnase inhibitor inside protects the viral nucleic acid from degradation, thus allowing subsequent detection by NT-PCR. The samples can be stored at room temperature for a relatively long time after being deposited in the inactivated virus transport medium, which saves the cost of preserving and transporting the virus samples.
Non-inactivated Virus Transport Media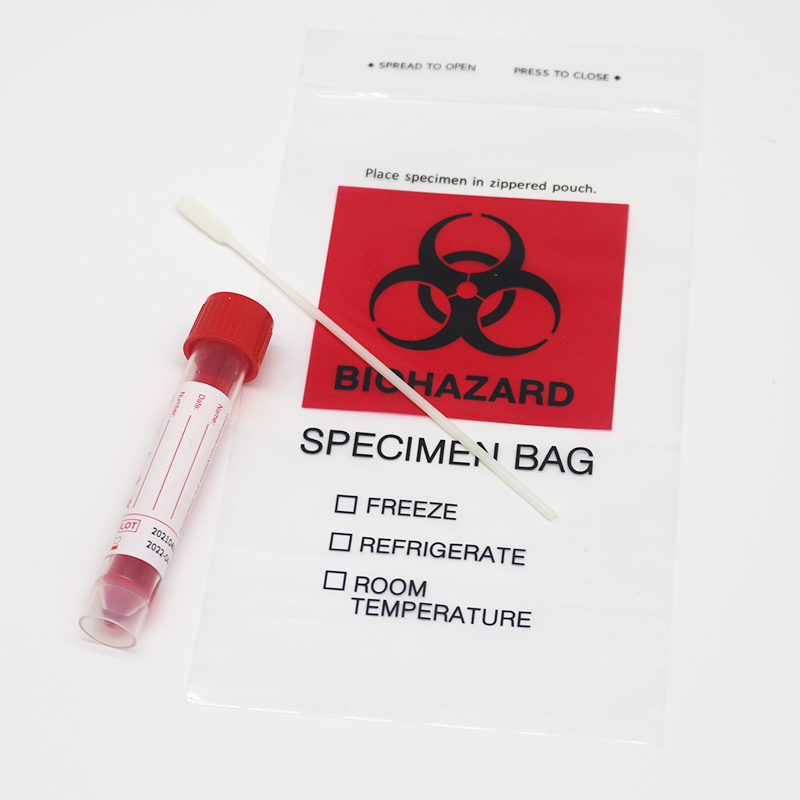 It is mainly a virus maintenance fluid type preservation solution modified on the basis of transport medium. It can maintain the activity of virus in vitro and the integrity of antigen and nucleic acid, protect the virus protein shell from decomposition, and maintain the originality of virus samples to a greater extent. In addition to nucleic acid extraction and testing, a non-inactivated virus transport media can also be used for virus culture, isolation, and antigen detection, etc. However, strict low-temperature conditions need to be maintained for prolonged storage after sampling.
Summary
Different types of virus transport media are suitable for different situations. However, it is important to note that whether inactivated or non-inactivated virus preservation solution, the virus sampling tube must be strictly inactivated and sterilized before sampling to ensure that there are no other microorganisms in the tube, otherwise it may lead to virus decomposition or other conditions that may result in false detection. Only the use of qualified collection tools and sample preservation tools can minimize false diagnoses.
Adhering to the principle of "first-class products, first-class service", Huachenyang (Shenzhen) Technology Co., Ltd. takes product quality as the foundation of enterprise development, specializes in the production of flocking swabs, throat swabs, oral swabs, nasal swabs, cervical swabs, sponge swabs, virus sampling tubes, virus preservation liquid, etc.
With more than 14 years of manufacturing experience in the field of medical consumables, HCY organizes production and manages sales in strict accordance with ISO9001 and ISO13485 and has certain advantages in the industry.